My name is Caz and I am a wife, a mother, a friend, a sister and a doula.
I have lived in West Yorkshire for nearly twenty years and feel entirely at home here. I am married with three children, who we home educate. We share our home with two cats, two rabbits and seven chickens, although the rabbits and chickens live outside!
I love reading, tropical fish, lego and crochet. I am friendly and talkative, and quite often wear bright colours and/or tie dye, earning me the much loved description "that colourful lady" from the mother-in-law of a previous client.
I am passionate about parents having empowering and positive birth experiences, no matter what their birth choices are. I do not believe that there is a single 'right path' to and through parenthood; but rather that everyone can find the right path for them with support and belief from those around them.
Parents remember their children's births for the rest of their lives, so it is entirely reasonable to want those experiences to be as good as they can possibly be. If you want your wedding day to go smoothly and be filled with wonderful memories, why wouldn't you want the same from your birth(s)?
I began supporting other women after the birth of my son in early 2007. I joined an online forum, back when they were bulletin boards and not social media, and met an amazing group of women. I very quickly realised that supporting parents in their choices was something I felt really strongly about. It gave some focus to my first love and topic of study at degree level - Psychology - and very soon afterwards I was browsing through doula preparation courses.
I completed my doula preparation with Developing Doulas in the autumn of 2008, but took some time afterwards to have my younger daughter in 2009 and to finish a BSc (Hons) in Psychology and a Diploma in Health and Social Care before I started taking on doula clients.
I attended my first birth in autumn of 2012 within a fortnight of my final exam (nowt like cutting it close!), and I have been working full time (or as close to it as I can get) to support parents in their birth choices since then.
The birth of Starfish Doula was something that came about slowly. For several years, before and while I was actively doulaing, I considered and toyed with various different names, none of which felt truly authentic. I had heard the starfish story a few times, and upon further reflection felt that it was really a great metaphor for what I felt that doulaing was - making a difference to one person and their experience. And thus, in 2013, Starfish Doula was born!
"An old man was walking on the beach one morning after a storm. In the distance, he could see someone moving like a dancer. As he came closer, he saw that it was a young woman picking up starfish and gently throwing them into the ocean.
"Young lady, why are you throwing starfish into the ocean?"

"The sun is up, and the tide is going out, and if I do not throw them in they will die," she said.

"But young lady, do you not realise that there are many miles of beach and thousands of starfish? You cannot possibly make a difference." The young woman listened politely, the bent down, picked up another starfish and threw it into the sea.

"It made a difference to that one."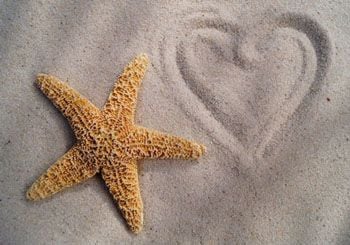 Between 2013 and 2017 I offered placenta encapsulation services. This was a wonderful experience for me; the placenta is fascinating and remarkable, and it was an honour to be able to see and work with so many of these wonderful life giving organs. I learned a huge amount about the placenta during my training, first with IPEN and later on with APPA.
For personal reasons I decided to give up placenta services in May 2017, but I am proud to have been able to bring them to the women of Yorkshire for 4 years.
In the period since giving up placenta services, I have been reflecting a lot on what it means to be a doula, and how my services can grow to better support those who need them.
I'm very excited by some big developments to come in the future.
Currently I am expanding my postnatal support options. This includes postnatal doula services, which I've been unable to provide before due to our family circumstances.
My training and experience
I completed my doula preparation with Developing Doulas in 2008. I underwent a mentoring programme with Doula UK which involved me debriefing several births with a mentor to ensure that I was settling into my doula role comfortably, and gaining a range of experiences. Although I am no longer a member of Doula UK, the mentoring process was an invaluable one.
I attend workshops and continuous professional development (CPD) days when I find one that I believe is beneficial to my personal and professional development; doulaing is a journey and there is always more to learn about birth and how to improve my practice.
This does not mean that I will only support situations of which I have experience. I am always excited to support parents, no matter what their circumstances, and I would never learn anything new if I did not step into new situations. There is always more to learn!