I am often get asked which of the two BPIAB pool sizes I recommend for people to hire. There is no right or wrong answer here, only what is right for you, your home and your circumstances.
Both pool sizes have a seat inside the pool (which also doubles as an internal step), as well as a cup holder, and several handles to hang on to during labour. They are almost identical in height, and the height is adjustable.
Below you can find a table comparing the two sizes, ending in a quick breakdown of why you might choose one size over the other, and after that are some images so you can see the differences.
| . | Mini Pool | Regular Pool |
| --- | --- | --- |
*based on an average bath volume of 150L, and depending on water pressure
Comments from previous clients who have had different sized pools...
I hired a mini pool which was plenty big enough for me - it filled the centre of the living room with space to walk around.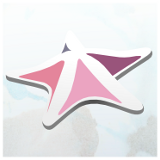 I picked the larger one because of my height and the intention to have my husband in the pool to catch the baby, and give my daughter the opportunity to get in the pool if she wanted to. It had tonnes of space; didn't feel restricted at all.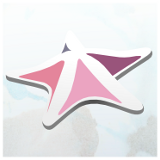 I picked the larger size as I wanted to allow myself as much room to manoeuvre as possible. I also wanted the option to have my partner in the pool with me. I was happy with the size of the pool and did end up moving around in it quite a bit during labour!