A wonderful way to celebrate your body changes! The body goes through immense changes during pregnancy, and the uterus grows to around 500x its usual size (or more if you're carrying multiples)! These changes are profound and beautiful, and one way you can honour them - and remember them forever - is by having a cast made.
The cast is made in stages. I can do as much or as little as you would like and my packages and price options reflect the amount of work I put into each one.
I come to your house at around 37-38 weeks with the plaster sheets to make the cast. This appointment takes around 1-2 hours, depending on how much of your body you want me to cast. Generally, you need to be standing as this gives the most realistic representation of the 'hang' of your bump.

I can leave the rough cast with you for you to finish and decorate yourself, or...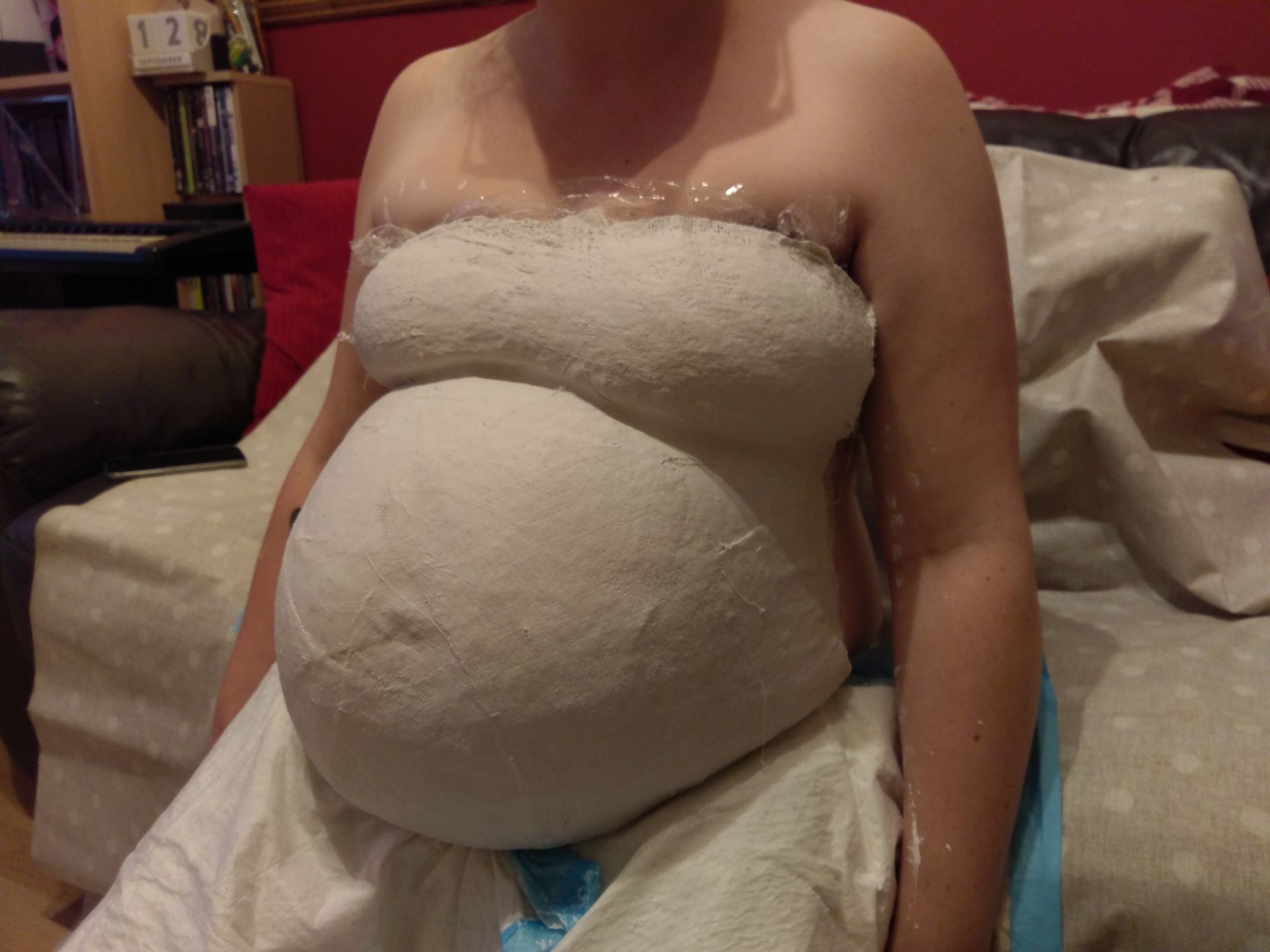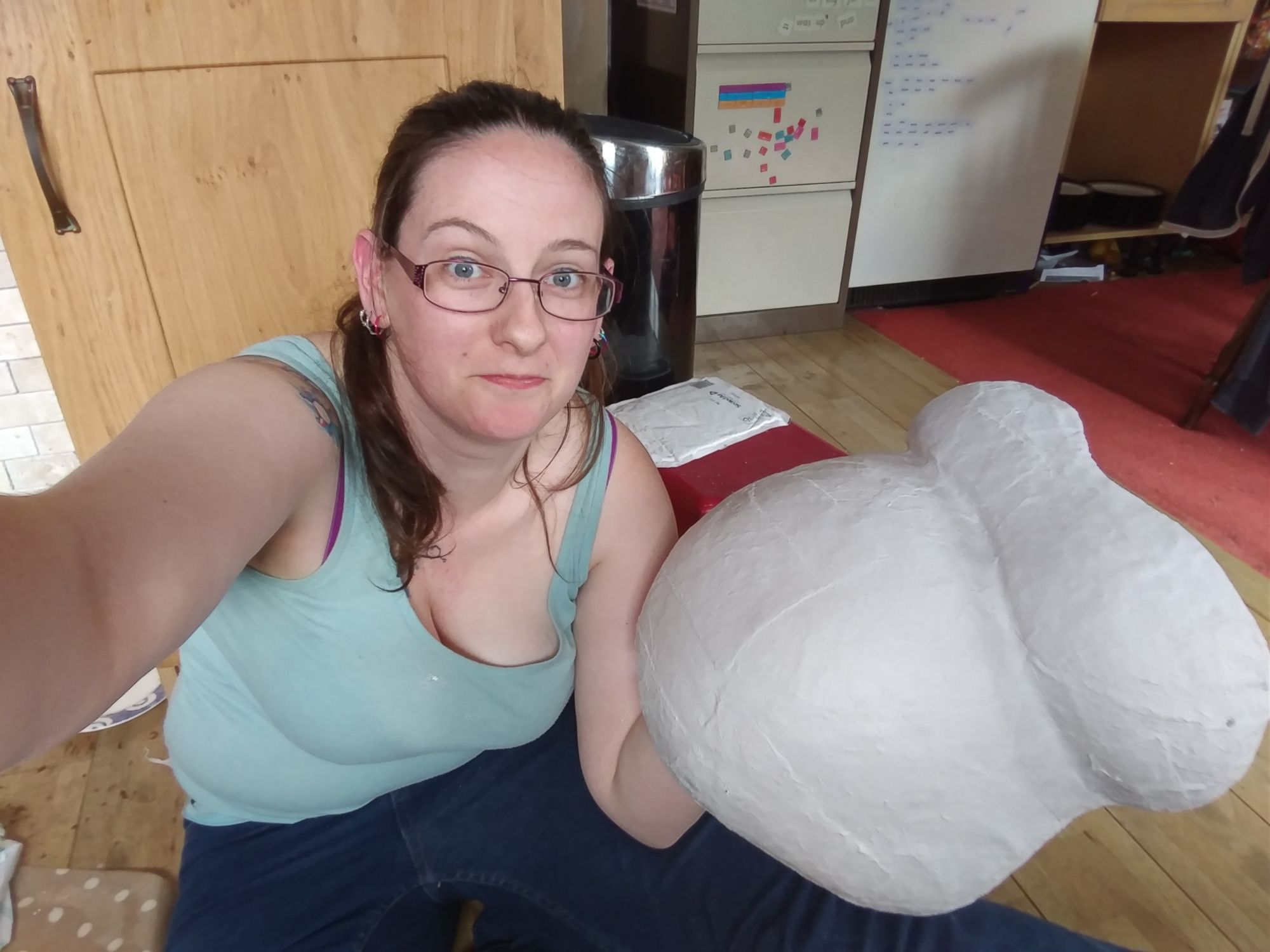 I take the cast home with me to reinforce it with extra layers of plaster, finish the rough edges and give it a smoother surface. This takes a few days, depending on how much smoothing the surface needs, and to allow it to fully dry. At this stage I also add holes if you want to hang it up for display.

I can then return it to you plain, or...
I paint it. This can take anywhere between a few hours and a week, depending on the complexity of the design you want. I charge more for more complicated designs, so if you are wanting to keep costs down, it is better to go for something simple and sleek. The last thing I do is add hanging ribbon if you've chosen to hang it on the wall.

I then bring it back to you after your birth, so that...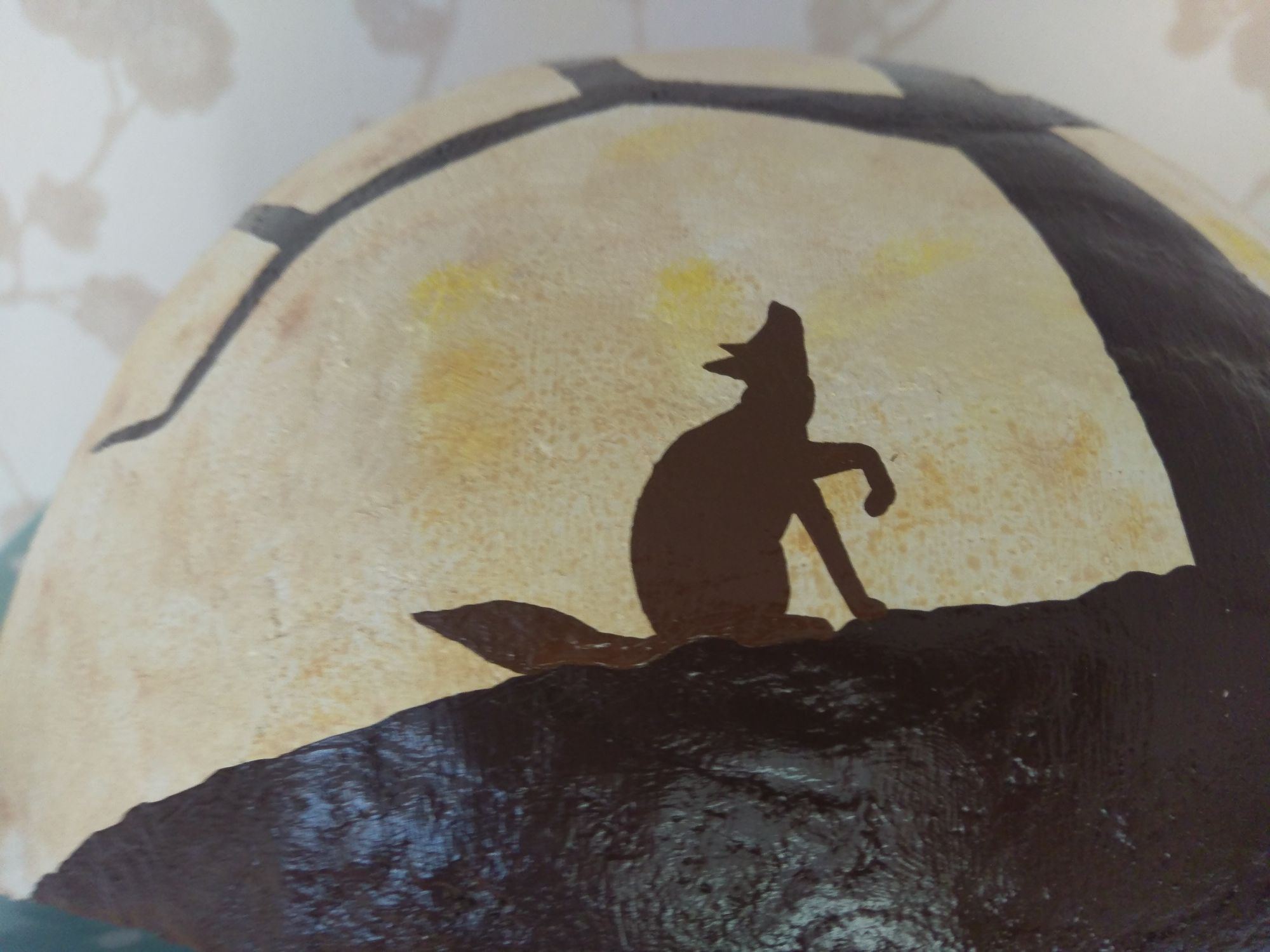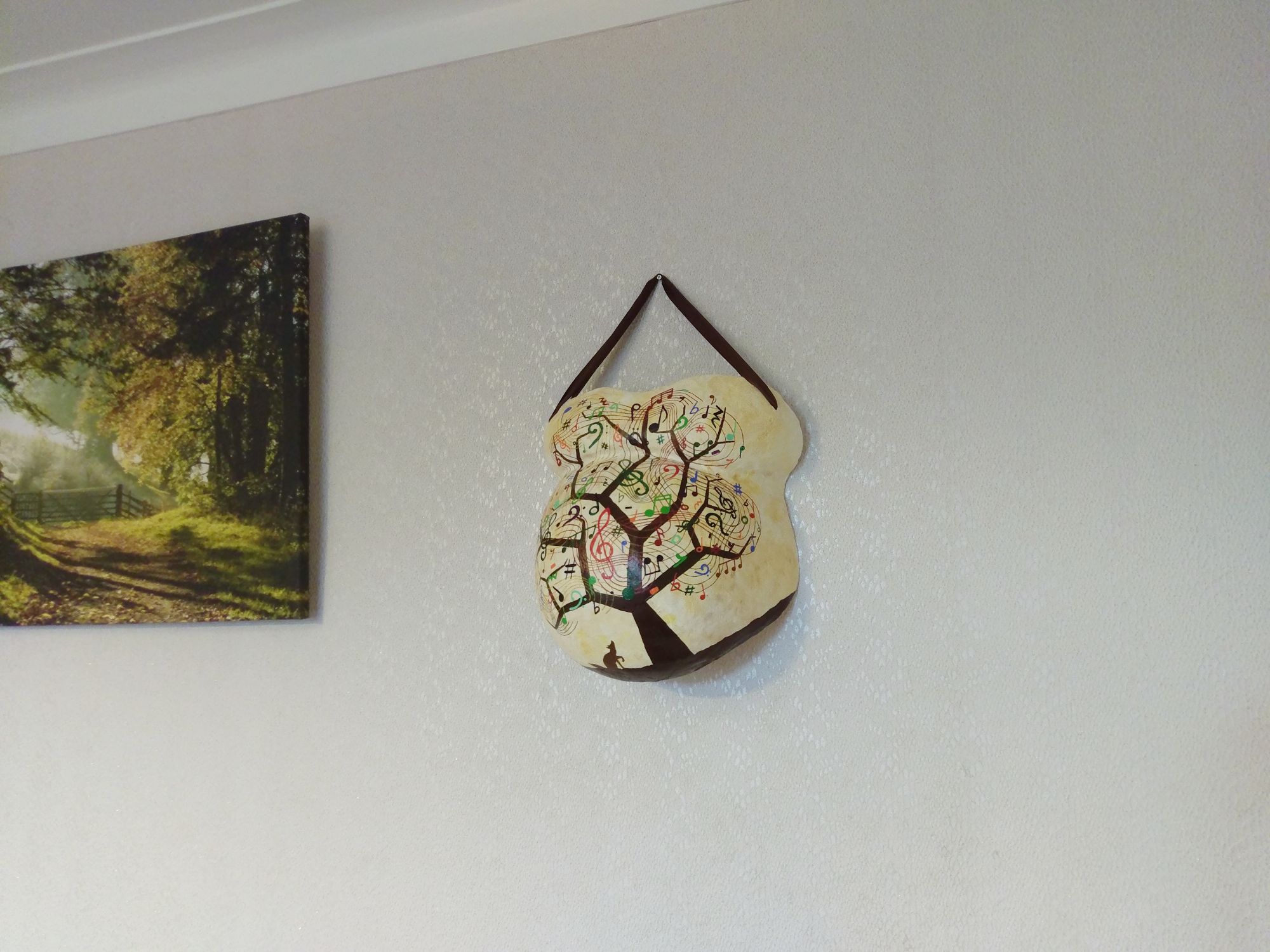 You can either...
Hang it on your wall for a stunning keepsake of your pregnancy
or...
Use it as a cute prop for a newborn photo shoot!
Once you've decided that you want to book, get in touch via my contact page and we can arrange the date for me to come and do your cast.
Your casting appointment will usually be around 35-38 week gestation and will last between 1 and 2 hours. That gives us plenty of time to talk for a bit about your vision, do the cast, and then clean up afterwards. Please note that you will likely need a shower afterwards.
Then, if I am finishing/painting your cast, I will take it home with me and keep you updated with pictures of my progress. When it is finished we will arrange a convenient time and date for me to bring it round.