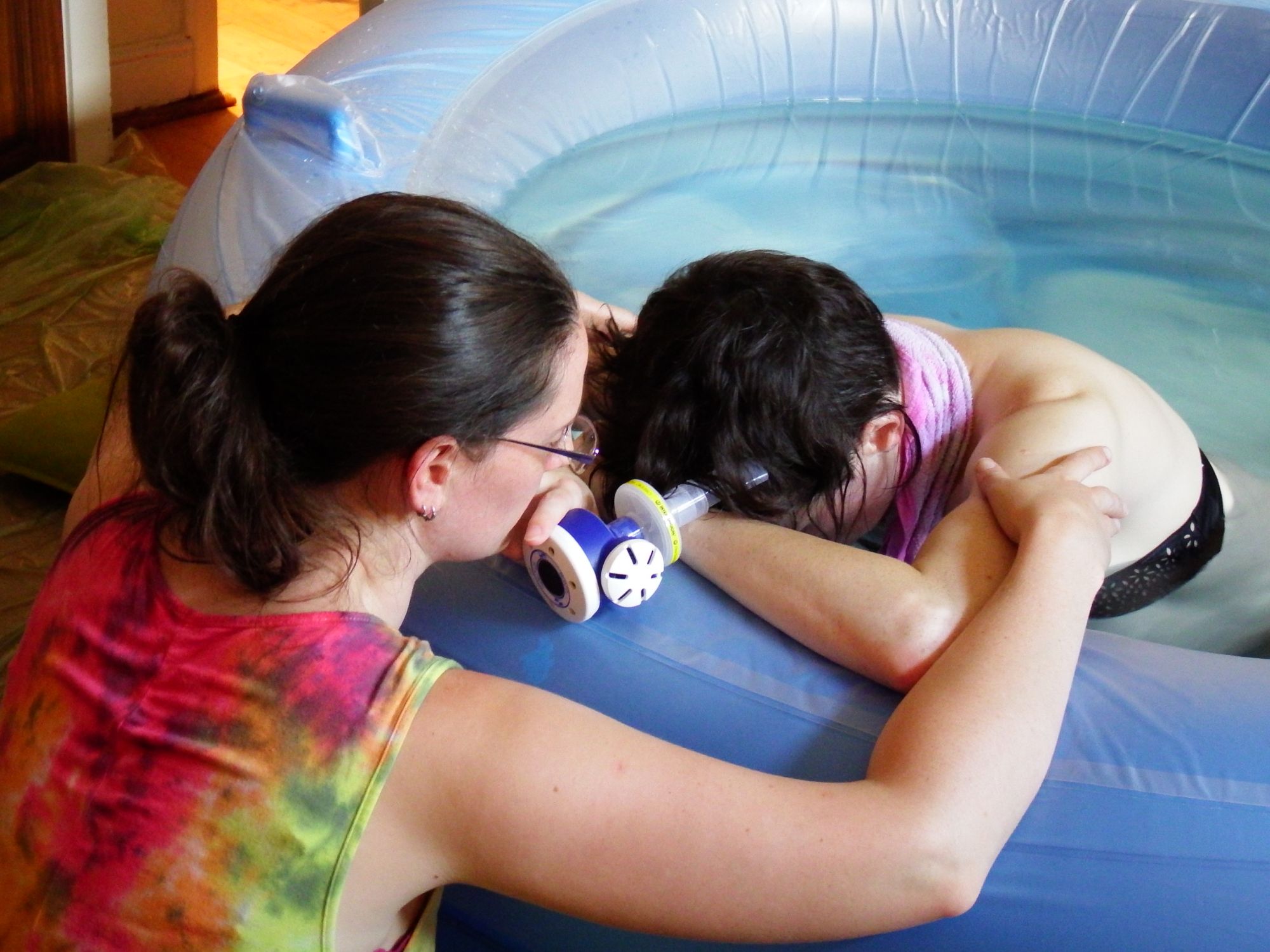 Water as pain relief is very effective. Did you know that using water is almost as effective as an epidural, with none of the side effects?
Water is physically supportive, allowing you to move around more freely and get into positions you would not be able to get into on dry land. It supports your back, pelvis and hips, and is particularly useful for those with PGP, back problems or arthritis.
The warmth of the water is incredibly relaxing, which helps with physically feeling less pain. It also means you produce more oxytocin, the hormone of labour, and more endorphins, the body's natural pain relieving chemicals.
Finally, the walls of the birth pool act as a protective bubble, within which you feel secure and safe. This reduces your adrenaline and increases your oxytocin levels, allowing your body to labour more easily and effectively.
What pool options do you have?
Starfish Doula's birth pools are professional quality pools from Birth Pool in a Box, and come with everything you need for a fabulous water birth. There are two size options, meaning you can choose the best option for your body and home circumstances.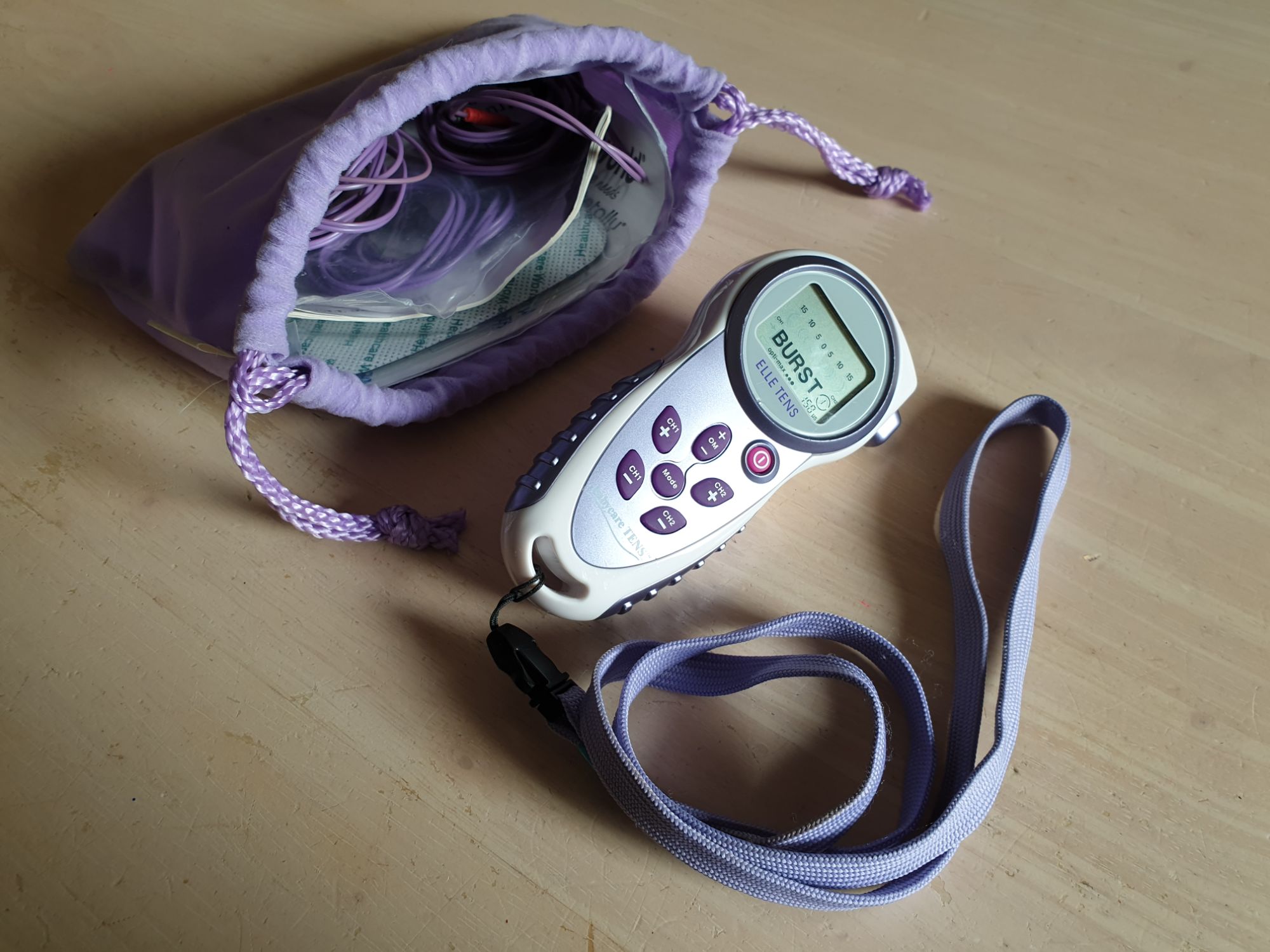 TENS stands for Transcutaneous Electrical Nerve Stimulation. It stimulates endorphins, which are the body's natural pain relieving chemicals (imagine the way your headache hurts less when you laugh at something funny). It works best if it is put on during the very early stages of labour, which makes it great for use before getting in a birth pool, which can sometimes slow labour down in the early stages.
A labour TENS machine differs from a regular TENS machine because it has 4 pads rather than 2, and also has a boost button for use during contractions. There are two different pulse patterns so you can choose the one you like best, and it can attach to your clothes via a clip or be worn around your neck on a lanyard.
Cost: from £90* + expenses
A professional grade Birth Pool in a Box pool: either regular or mini size
6 weeks hire as standard, from 37-43 weeks, with the option to extend if you have a long pregnancy
Delivery to and collection from your home (mileage may apply outside of the Bradford area)
Electric pump to inflate and deflate the pool
Lid to cover the pool once filled (to keep the heat in if you don't use it for a long period of time)
Patch kit
Tap connectors to fit standard taps
Dirty water pump and hose to empty the pool
Full instructions
Single User Supplies: a liner, a hose to fill the pool, thermometer, sieve, mirror, anchor
A cord tie as a free gift!