A doula is not something you do, but something you are. It is an intrinsic essence inside you that you have to use, even if you don't realise that what you are doing is called doulaing. A doula does not have to be trained; indeed, training implies that you can be 'done' training. Part of being a doula is a constant striving to learn more, experience more, meet new people with new needs. A doula's key skills are active listening, holding space, responding to client's needs, signposting and being non-judgemental.
I believe that people are intelligent and autonomous and capable of making good choices about their care based on their specific circumstances and their understanding of the options available to them, and I support everyone who makes the right decision for them, regardless of what that decision is. No judgement.
I believe that everyone who is facing a time of uncertainty and transition deserves a doula. I do not believe that that doula must be me, but that there is a perfect doula out there to suit everyone. I hope that, if I am not right for you, you can find someone who is, and I am happy to help you in that search if you would like.
"An old man was walking on the beach one morning after a storm. In the distance, he could see someone moving like a dancer. As he came closer, he saw that it was a young woman picking up starfish and gently throwing them into the ocean.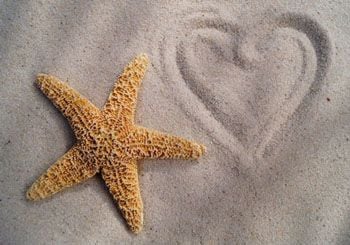 'Young lady, why are you throwing starfish into the ocean?'
'The sun is up, and the tide is going out, and if I do not throw them in they will die,' she said.
'But young lady, do you not realise that there are many miles of beach and thousands of starfish? You cannot possibly make a difference.' The young woman listened politely, the bent down, picked up another starfish and threw it into the sea.
'It made a difference to that one.'"
If you choose me as your doula, I will be honoured to work with you. I will put your needs above my own and support you in various practical, emotional and informational ways. I will work with you (and your partner/family if you have one) to find ways for you to be able to acheive your own goals.
In this way, I hope I can make a difference, giving you the strength to go forwards in life, joyfully.
I will treat everyone with the same respect and dignity, regardless of the following:

age
gender identification
sexual orientation
relationship status: single/married/in a civil partnership/in a polyamorous relationship
mental or physical disability or ill-health
neurodiversity
religion/beliefs or lack thereof
race, including colour, nationality, national or ethnic origin
deciding to continue with/terminate a pregnancy
birth choices, including the decision to freebirth or give birth via elective caesarean
infant feeding choices, including the decisions to use donor milk or formula milk
I oppose all forms of unfair and unlawful discrimination, and I will stand against any instances of bullying, intimidation or harassment that my clients face during their journeys.
I complete equality and diversity training on an annual basis. This policy will be updated annually at minimum, or in response to any feedback/legal requirements.
Working within the birth and postnatal world is a constant journey of discovery and learning. I am always keen to learn new things, about pregnancy, about birth, about the postnatal period, about traditions around the world as people traverse these times of change.
We live in an era of globalisation, and the UK is no different. It is very easy for new things from other cultures to become incorporated and normalised into our culture here, with no recognition or knowledge of where it has come from. This is something I am aware of, and am actively resisting. It is really important that I recognise my country's history of invading and engulfing other cultures, and fight against that continuing. I recognise my privilege as an educated, white, British woman, and I try every day to not let that lead to complacency or cultural blindness.
When I learn about a new tradition, a new belief or practice, I make a point to root that information within the culture that it is from. When I refer to that information, I refer to the culture as well, so that that information is not lost along the way.
I do not own the techniques that I have learned (currently Closing The Bones and other rebozo work). I am honoured to have been taught them, and I have deep respect for those that have kept these traditions and passed them down the generations. I take great effort to ensure that the credit for these techniques goes back to the cultures they belong to.
I have checked my supply lines so that when I purchase rebozos I am paying fair prices to local sellers in Central and South America and not to copycats.
I am searching for other ways to give back to the cultures these techniques originate from, and I will update my successes annually, at minimum.
Birth Doula Services Privacy Policy
For previous and current birth doula clients, from 2012 to now, this outlines how your data is handled and stored.
Pool Hire Services Privacy Policy
For previous, current and future pool hire clients, this outlines how your data is handled and stored.
Placenta Services Privacy Policy
For clients who accessed placenta services between 2013 and 2017, this outlines how your data
is handled and stored.
In my role I am acting as a safe and trusted individual who will support families through times of great upheaval and stress. Typically this involves being a confidante and a holder of secrets. Please note that if I become aware of anything that indicates someone is being, or at risk of being abused or neglected in any way, I have a moral and ethical obligation to report my concerns to the relevant services for a deeper assessment.