Closing The Bones is a ritual massage from Central and South America. It is traditionally done after birth to close the circle of pregnancy and support postnatal recovery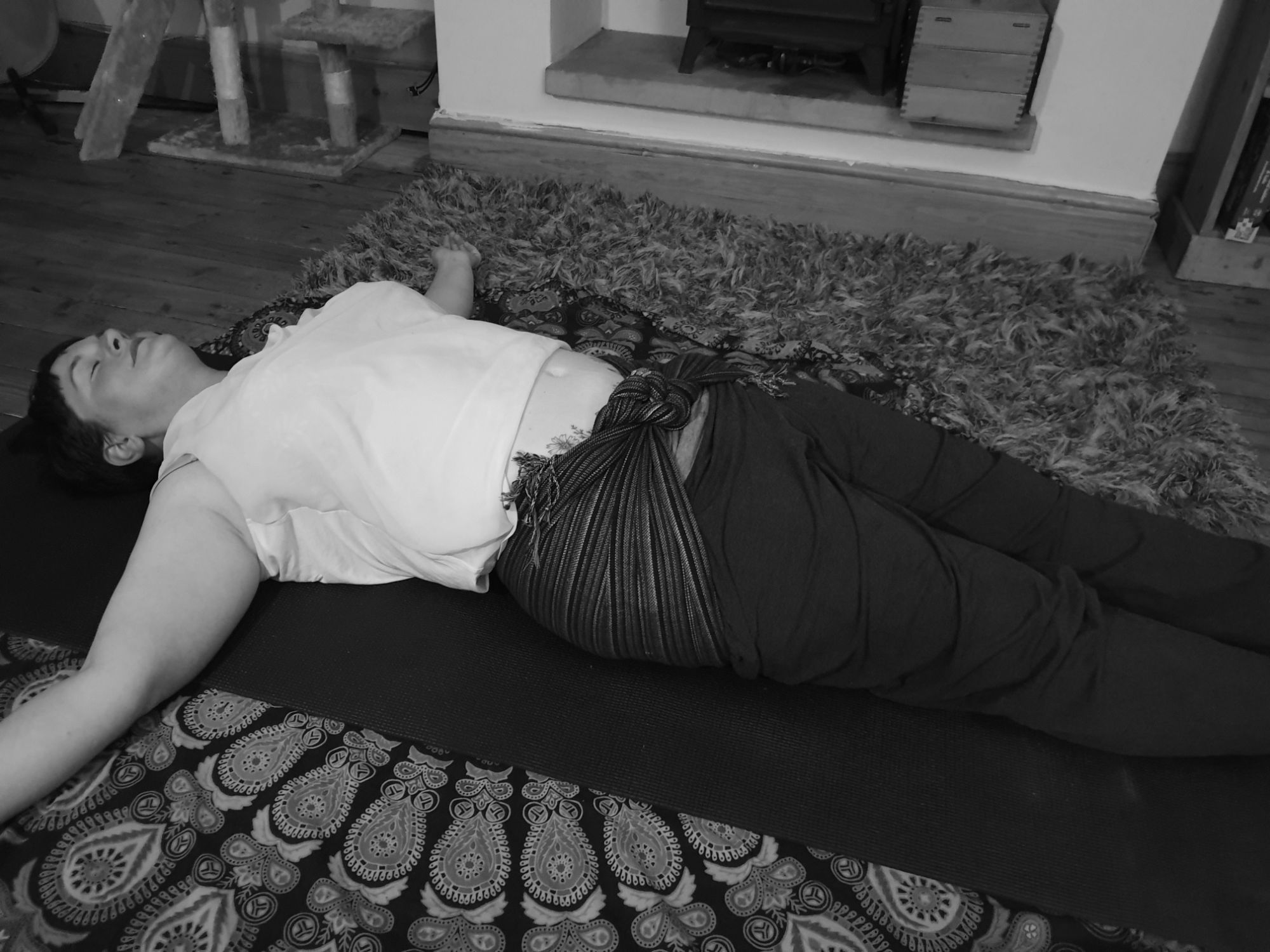 A Closing The Bones ceremony is restorative and healing.
It is focused on closing the circle of pregnancy, honouring the changes your body has gone through and thanking it for its work. The massage itself encourages the abdomen and pelvis to begin to close again having expanded to make room for growing and then birthing a baby. It works on several areas in a gentle way, always guided by feedback from you on how it feels. It can be done soon after the birth (if you have had a caesarean you will need to wait until your body feels ready) and is very beneficial if done multiple times.
It is reported to be very spiritually healing if you have lost a baby.
It is not only for the immediate postpartum period though: it can be done years, or even decades after giving birth and still be of benefit, both physically and emotionally. It can also be done on someone who has never given birth, such as teenagers who have recently started menstruating.
A 2 hour appointment, giving us as much time as we need
You can tell me your story (as much as you are comfortable with) and I will tell you what to expect during the ceremony
Preparing the room to make it relaxing and inviting
The massage itself, done on a soft mat on the floor using a special warming oil and a traditional rebozo from Guatemala or Mexico
Wrapping the hips at the end of the massage so you can relax for a while
During this time I can read to you, play you music, listen to you talk if you have something to share, or simply sit with you in silence
At the end there will be time for you to give feedback about how it made you feel, if you want to, or I would love to hear from you later to hear how you are feeling
Of course you can! The ceremony can be tailored exactly to your wishes. Some things you may like to consider...
Closing The Bones can be performed by myself alone, or with a second doula/practitioner. Working together with someone else is more expensive but very nurturing. Please contact me if you want to arrange this.
If you are having a Mother Blessing during your pregnancy, you can arrange for your Blessing guests to attend your Bone Closing too. At the end of the massage there would be a time where your guests would work together to wrap and hold you, reaffirming their support for you in a very physical way.
The massage is even more beneficial if it is done more than once. Subsequent treatments are shorter and therefore less expensive.
It is not guaranteed to produce any specific results. There are no definites when dealing with the complex emotions around childbearing.
It is not a substitute for treatment by a manual body therapist such as a chiropractor or an osteopath. If you have long term pain or discomfort, Closing the Bones is likely not the right avenue for you to persue.
I do not own Closing The Bones nor do I claim to.
It was taught to me by Sophie Messager, who learned it from Rocio Alarcon (you can read the story here), an ethnobotanist from Ecuador who gave permission for it to be shared with women here in the UK because we have lost much of our own postnatal knowledge and ritual.
I am deeply honoured to have been taught it.