What do birth doulas actually do?
There are many misconceptions about what doulas do. Some people believe that doulas are only for home births, or replace other birth partners, or are wannabe midwives, but this isn't true. Certainly there will be some doulas out there who only take on home births. However, the support that a doula provides is flexible: it depends on what you need, and it is valuable no matter where or how you are birthing. Whether you choose to give birth by caesarean, or with an epidural, or in water, or unassisted, your doula will be there for you.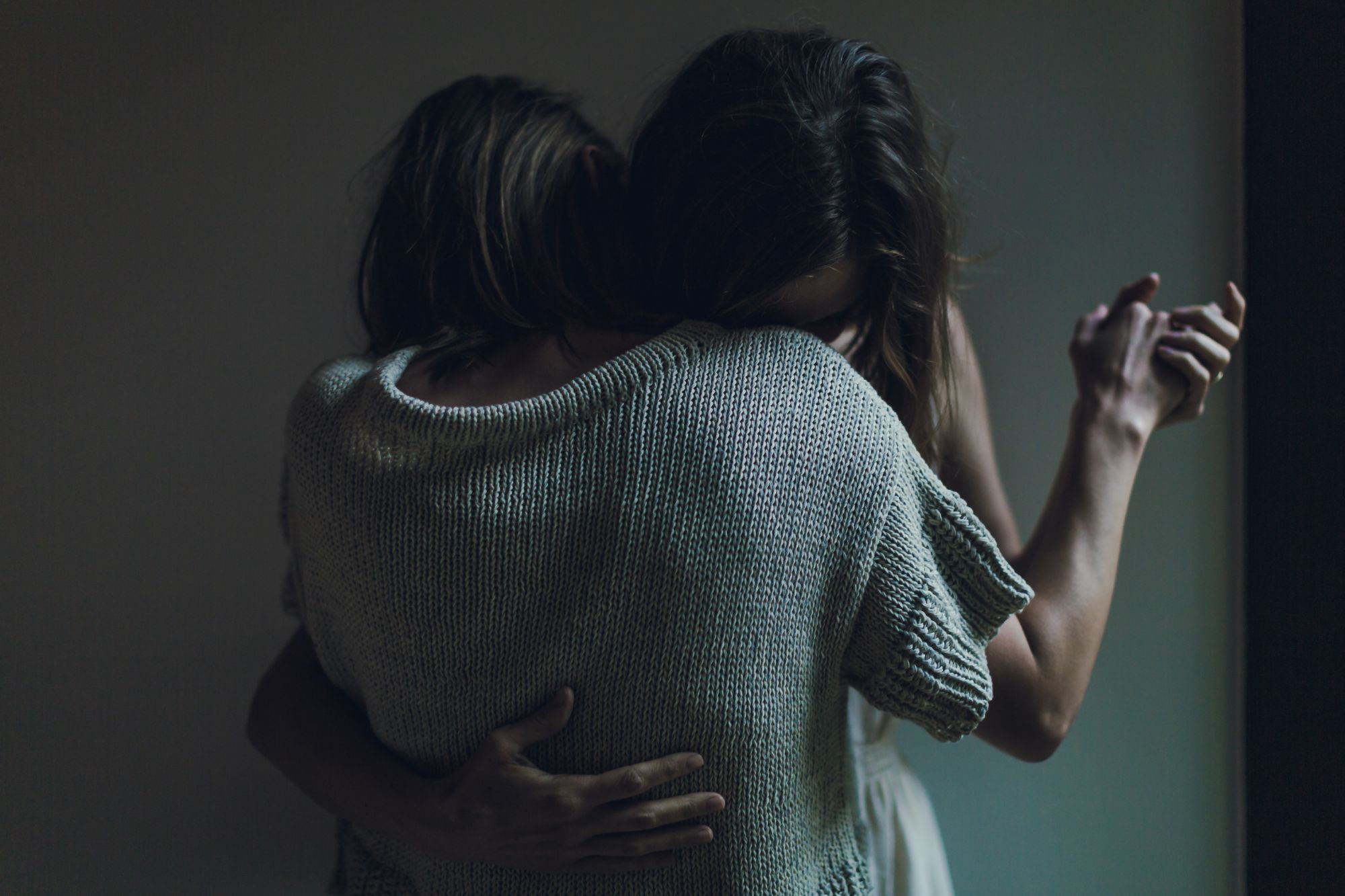 Doulas fulfill a role of continuous support, which is rare for women to receive in our current maternity system, although there are plans to roll out Continuity of Carer across the country over the next decade. In the past your immediate family and neighbours would have provided you with a close-knit network which would have supported you from all sides. Nowadays, though, it is really common for women to live far away from their families, not know their neighbours, and not see the same midwife twice during their ante- and post-natal care. Doulas occupy that little niche by being a familiar and experienced face for you, both during and after pregnancy, and also by supporting you unconditionally when you might be faced with questions or lack of support by those around you.
A birth doula will discover what you want from your birth, and help you to (hopefully) acheive it by offering suggestions, helping to write birth plans, signposting to sources of information or specialists. She will support you in your choices and stand by them if others are questioning why. She is employed by you and is not associated with the hospital at all. She doesn't offer any clincal care, and won't give you advice or tell you what to do.
Is a birth doula just a wannabe midwife?
No, not at all. I assure you, I have no interest in being a midwife. Doulas are knowledgeable about the pregnant body and how birth works, but they do not provide any clinical or medical care or advice - that is the role of health care professionals like midwives or obstetricians.
At your birth, your midwives are responsible for your medical care and that of your baby. That is their priority, and this should not change. A doula actually supports the role of the midwife by being able to provide the personalised and nuanced support that midwives can't always provide due to the demands of their job.
Your doula can't make decisions for you; a good doula will never say 'I think you should...'. She can only make suggestions for planning and preparing for the birth of your baby, and provide or signpost you to evidence-based information that you can use to make the decisions that feel right for you. Doulas also cannot speak for you, unless that is very clearly outlined in your birth plan. Usually they will empower you to speak for yourself, and try to facilitate good communication between you and your midwife and/or other care-givers to ensure you have all the information you need to make decisions, and to make sure you get the best birth experience possible.
But why would I want one? What's the benefit to me?
The reasons for wanting a doula are as varied as people themselves! Your reasons might be different to your friend's, or your sister's.
There are lots of specific factors that might lead to you hiring a doula....like first time parenting, having had a difficult or traumatic births, single parenthood, your family living far away, wanting to make birth choices that are against medical advice, phobias or a partner with phobias about childbirth... or perhaps you simply want to give yourself the best possible chance to have a positive experience.
Having a doula is like having your own personal birth encyclopedia, who never judges you, gives you as much information about different options as you want, and stand beside you when other people are doubting you. A doula looks after your emotional wellbeing, and that of your other birth partners. She protects and maintains your birth environment so that you can labour and birth comfortably, reminds you of your preferences when they slip your mind, and asks for breathing space if you are under pressure to make a decision quickly.
Her only priority is you and your experience.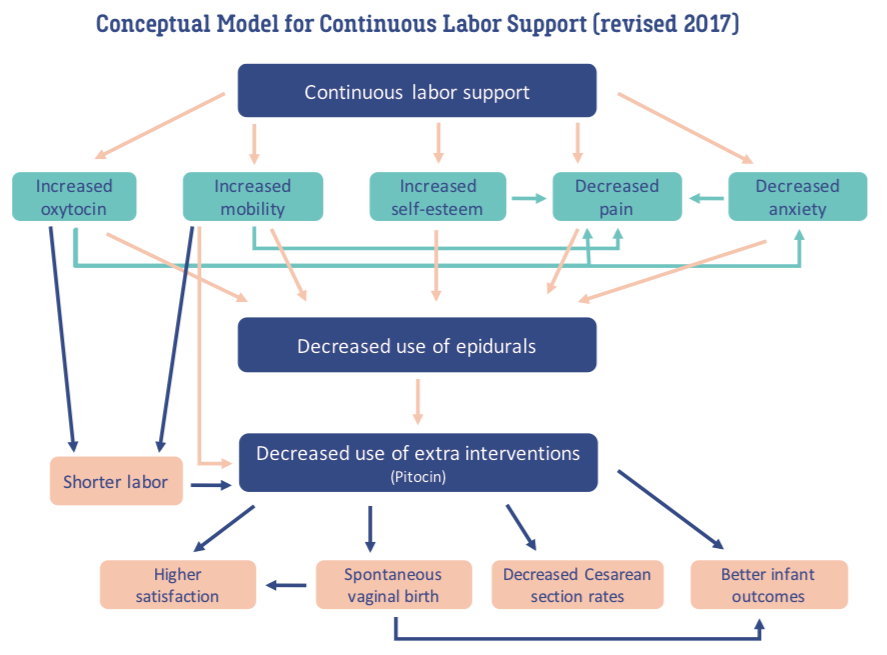 Interestingly, doulas have other benefits too. The research shows that having continuous support throughout labour and birth is associated with a whole host of positive outcomes for both parents and babies.
These benefits include:
shorter labours

more satisfying birth experiences
helping partners be involved with confidence
less pain relief
fewer assisted and caesarean births
higher incidences of breastfeeding
Here's some studies (opens in a new tab) if you like that sort of stuff. If not, suffice it to say that doulas are really great for parents and babies, and the research backs that claim up.
But what about my partner? And my mum?
Doulas almost always work with families. Sometimes dads or co-mothers, or even grandparents, can question why their partner feels the need for a stranger to be present at their birth. They can feel hurt, rejected, or resentful at idea of having someone else present at a private and special time.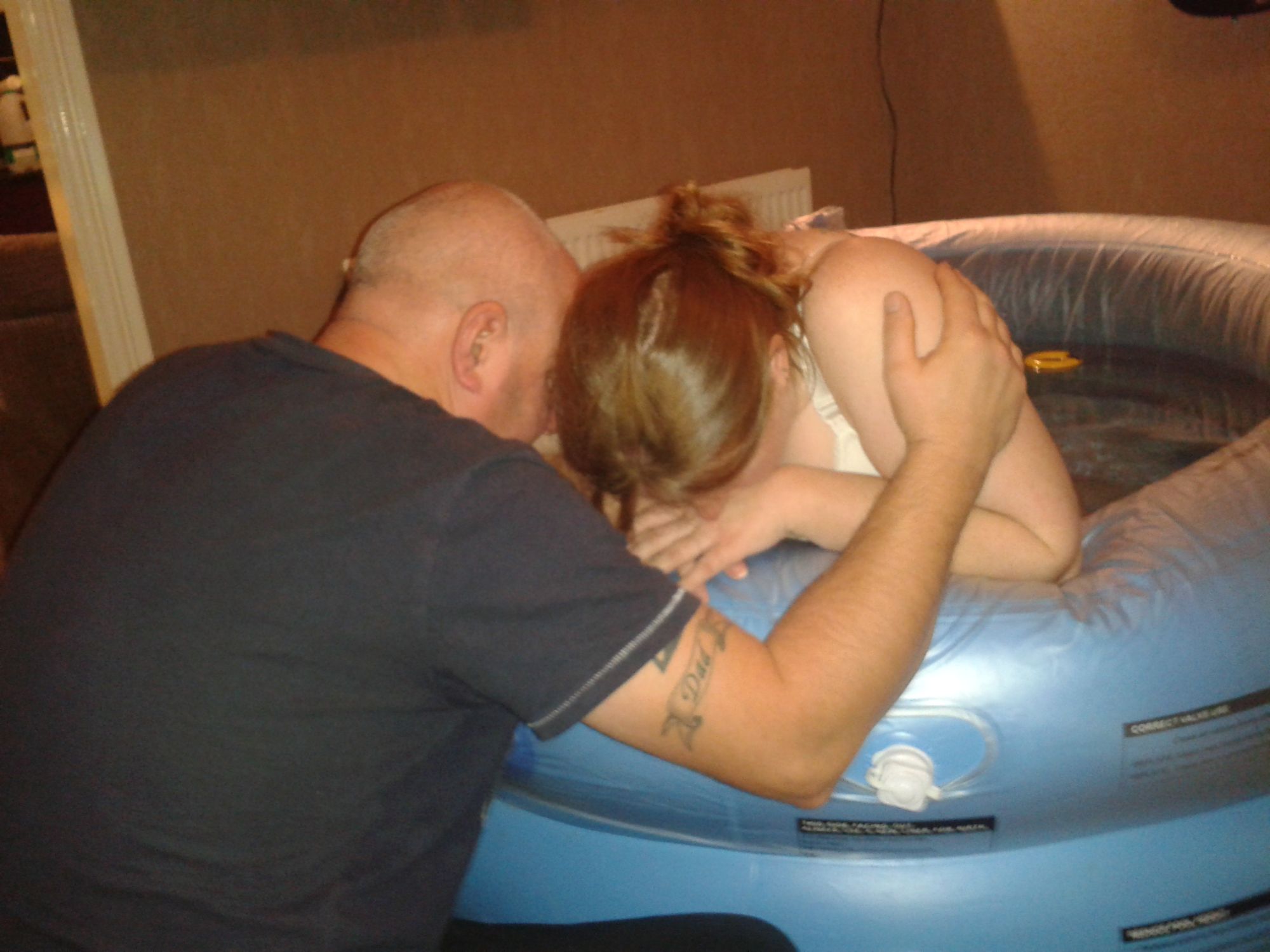 A doula is not there to replace your other birth partners, but to support the whole family, including partners. Some partners have specific anxieties surrounding birth: perhaps they are traumatised by a previous experience, aren't comfortable with the sight of blood or are worried they might forget something. They may feel torn between supporting their partner and getting practical things done that need doing.
A doula helps to provide an environment in which each birth partner can do what they feel comfortable with, whether that be a very active role or the opposite. A doula may take on a very active role herself and relieve the pressure of being the sole birth support, or she may step back and simply protect the birth space so that your partner can be the sole support.
Doulas also bring a specific type of support: that of a woman who is experienced in childbirth and is not related to you. Birth is inherently unpredictable and has the potential to take unexpected twists and turns. When that happens, it is easy for both you and your partner to feel suddenly out of your depth. It is particularly difficult for partners to see their loved one in a situation where things aren't going to plan. The presence of a doula when that happens often helps partners to remain calm, and helps both parents to maintain some control over the birth experience.
How does it all work then?
If you've decided you'd like to explore the possibility of a birth doula for your pregnancy, the first step is to meet in person and see whether we get along. It is really important that you are comfortable with your doula. After that, it is up to you. The kind of support provided by a doula is very flexible. It is tailored specifically to meet your needs, whether they be small or large. You can see more details about the range of birth support packages I offer on my Birth Doula Support page.